In John 5:5, we encounter a profound story of a man who had been suffering from an infirmity for 38 years. This man's condition prevented him from walking, and he found himself among thousands of people in a similar state. Yet, amidst the multitude, Jesus chose to single out this individual, revealing a powerful truth: God sees us in our personal trials, even when we feel lost in a crowd.
This article delves into the significance of Jesus' compassion and sovereignty in times of waiting, highlighting the fact that there is hope, even when we can't see the bigger picture.
1. Jesus Sees in the Waiting
In our most challenging moments, when we feel isolated and burdened, it's a comforting revelation that Jesus sees us. Despite the noise and chaos of life, He perceives our pain, tears, and struggles. When no one else can understand or empathize, Jesus knows. He sees the individual amidst the multitude, just as He saw the man who had suffered for 38 years. Our personal trials are not hidden from His compassionate gaze.
Hebrews 4:15 reminds us that Jesus can empathize with our infirmities, having experienced human suffering Himself.
Proverbs 15:3 and 2 Chronicles 16:9 emphasize that the eyes of the Lord are vigilant, watching over those who seek Him.
2. Jesus Is Sovereign in the Waiting
Understanding the sovereignty of God is crucial in the waiting. While we may question why God allows certain things to happen or delays answers to our prayers, it's important to recognize that God's ways are beyond our comprehension. His sovereignty means that He is in control, and His plans are higher than ours.
Isaiah 55:8-9 emphasizes the vast difference between God's ways and human ways.
Colossians 1:16-17 affirms that everything was created by Him and for Him, illustrating that we exist to bring glory to God.
God's sovereignty doesn't always align with our immediate desires or understanding, but it teaches us to trust in His perfect plan, even when we can't see the bigger picture. While we may wish for instant answers, His timing and purposes are beyond our comprehension.
3. Finding Hope in the Waiting
The waiting period can be excruciating, and impatience often tempts us. We long for quick, microwave-like answers to our prayers. But sometimes, God's plan involves waiting, and we may wonder if He hears us or if our situation will ever change.
The key is to recognize that there is hope in the waiting. Even when we can't fathom God's plan or timing, we must remember that He is working for our good. While the man in John 5 waited for 38 years, his healing came at the precise moment chosen by God. In our waiting, we can find hope in the knowledge that God is at work, and His plan is for our ultimate benefit.
Conclusion
In moments of personal struggle and pain, when we feel lost in a sea of people, it's essential to remember that Jesus sees us, knows us intimately, and is sovereign over our circumstances. His ways are beyond our understanding, but they are always for our good and His glory. In the waiting, there is hope—a hope that sustains us and keeps us anchored in faith. So, even when the answers seem distant, trust in God's sovereignty, and find hope in the waiting.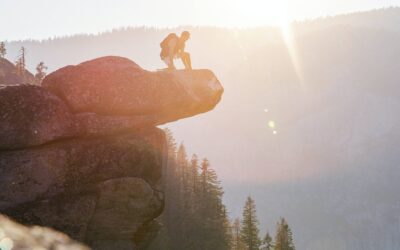 In a world full of challenges and obstacles, it can be easy to feel weary and exhausted. As Christians, we are called to run the race of life with patience and perseverance. It is not a sprint, but a daily commitment to staying strong in our faith. Construction is a…